Online Marketing
Coupled with our traditional marketing strategy, we emphasize the importance of Internet coverage, online advertising and social media. In today's market, 92% of real estate transactions start on the Internet. This means that buyers will decide to either view your home or skip over your home by what they see, hear or watch on the Internet.

We leverage technology and data to stay on top of the latest market news and listings to ensure that we are marketing your home to touch the highest number of buyers.

Website Exposure – Our website provides an intuitive way for local and national buyers and investors globally to view and find details about the homes that we're marketing and listing.

Email Campaign – Our wide network of agents, agents from other brokers, previous clients, potential buyers, overseas investors and overall network will receive email marketing collateral about your home on a weekly basis.
Social Media – Just as with any other industry, the social media hype has taken over the real estate world. With our wide network on Zillow, Facebook, Twitter, Yelp, Pinterest and LinkedIn, we have the ability to "touch" many potential buyers with the click of a button.
Blogging – With a wide network of individuals who follow our blog, your home will be viewed by potential buyers worldwide.
Internet Coverage – With all the demand to have an Internet presence in today's highly connected world, we make it a point to market your home on the myriad of real estate websites that buyers leverage to search for their future homes. With access to over 30 websites, our Internet coverage ensures that your home is marketed to all potential buyers.
Next, click The Orlando Metro Realty Team Difference: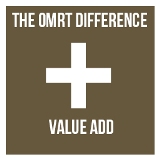 Contact Us
today to setup an appointment with The Orlando Metro Realty Team to see how we can help!
You may also be interested in: